pdfFiller is not affiliated with any government organization
DA 2823 2006-2023 free printable template
Show details
Hide details
DA FORM 2823 NOV 2006 DA FORM 2823 DEC 1998 IS OBSOLETE APD V1. 00 USE THIS PAGE IF NEEDED. IF THIS PAGE IS NOT NEEDED PLEASE PROCEED TO FINAL PAGE OF THIS FORM. SWORN STATEMENT For use of this form see AR 190-45 the proponent agency is PMG. AUTHORITY PRINCIPAL PURPOSE PRIVACY ACT STATEMENT Title 10 USC Section 301 Title 5 USC Section 2951 E.O. 9397 Social Security Number SSN. To document potential criminal activity involving the U.S. Army and to allow Army officials to maintain discipline...
Get, Create, Make and Sign da form 2823 pdf
Get Form

eSign

Fax

Email

Add Annotation

Share
How to fill out da form 2823 2006-2023
Point by point guide on how to fill out DA Form 2823 and its purpose.
How to fill out DA Form 2823?
01
Begin by filling out the basic information at the top of the form, including your name, Social Security number, date, and location.
02
Provide your organizational information, such as your unit, address, and phone number.
03
Indicate the purpose of the statement by checking the appropriate box, whether it is for an investigation, legal proceedings, or any other official matter.
04
Write down a concise and clear title for the statement, summarizing the key points or subject matter.
05
Start writing your statement in the "Narrative" section, ensuring that you include all relevant details, dates, times, locations, and individuals involved.
06
Use separate paragraphs for different events or topics to enhance readability.
07
Sign and date the form at the bottom, certifying that the information provided is true and accurate.
08
If necessary, have a witness present and have them fill out the "Witness" section of the form.
Who needs DA Form 2823?
01
Military personnel may be required to fill out DA Form 2823 for various reasons, including being a witness or party to an investigation or legal proceedings.
02
Law enforcement officials, such as military police or special agents, often use DA Form 2823 to document statements related to their investigations.
03
Individuals involved in military administrative actions or disciplinary proceedings may need to complete DA Form 2823 to provide their side of the story or provide supporting evidence.
04
Anyone who is requested to provide a formal written statement regarding a military-related matter may need to use DA Form 2823.
Overall, DA Form 2823 serves as a standardized method to document and preserve statements relevant to military investigations, legal proceedings, and administrative actions.
This is how it works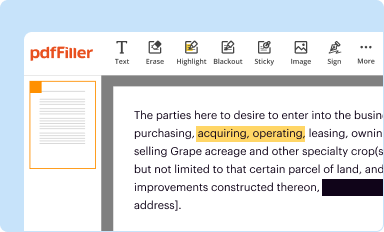 Edit your da form 2823 2006-2023 form online
Type text, complete fillable fields, insert images, highlight or blackout data for discretion, add comments, and more.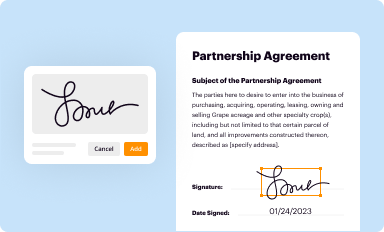 Add your legally-binding signature
Draw or type your signature, upload a signature image, or capture it with your digital camera.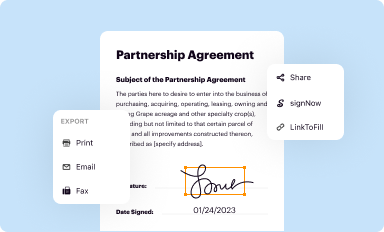 Share your form instantly
Email, fax, or share your da form 2823 2006-2023 form via URL. You can also download, print, or export forms to your preferred cloud storage service.
How to edit da form 2823 online
To use our professional PDF editor, follow these steps:
1
Set up an account. If you are a new user, click Start Free Trial and establish a profile.
2
Upload a file. Select Add New on your Dashboard and upload a file from your device or import it from the cloud, online, or internal mail. Then click Edit.
3
Edit da 2823 form. Rearrange and rotate pages, add new and changed texts, add new objects, and use other useful tools. When you're done, click Done. You can use the Documents tab to merge, split, lock, or unlock your files.
4
Get your file. When you find your file in the docs list, click on its name and choose how you want to save it. To get the PDF, you can save it, send an email with it, or move it to the cloud.
pdfFiller makes dealing with documents a breeze. Create an account to find out!
People Also Ask about da form 2823
What regulation covers DA Form 2823?
How to fill out a DA Form 2823?
What is DA Form 2823 used for?
Do police salute Army officers in India?
Do you have to give a Sworn Statement in the army?
Army Sworn Statement is not the form you're looking for?
Search for another form here.
Comments and Help with da form 2823 fillable word
Who needs a DA 2823 Form Sworn Statement
This form is normally used by Army personnel to register a witness's evidence or testimony in a precise and structured way, while being guided by the interviewer. This document serves as evidence in a formal investigation or as supporting documentation.
What is the DA 2823 Form for?
The DA 2823 is a US Army form used to document a sworn statement or testimony for various purposes, including documentation of informal events or in formal investigations.
Is the DA 2823 Form accompanied by other forms?
Considering the facts that filing the DA 2823 requires the witness to report his/her personal information, and that the report of the proceedings will be included in the Army system of record from where the information can be retrieved by reference to the name or other personal identifiers, the witness will be furnished a Privacy Act Statement. This document will explain to the witness why the information is being collected.
When is DA 2823 Form due?
The DA Form 2823 is filed on demand by the US Army personnel.
How do I fill out DA 2823 Form?
US Army personnel must start filling out this form with general information concerning the investigation (the location, date, time, file number) and the interviewee (his/her name, SSN, grade/status, organization/address). After the testimony is neatly written, is must be signed by the witness and the interviewer.
Where do I send DA 2823 Form?
The DA 2823 is provided on demand for instance as an evidence to legal proceeding or as a supporting document when submitting DA Form 638.
Video instructions and help with filling out and completing da form 2823
Instructions and Help about da form 2823 fillable
Laws calm legal forms guide a DEA form 2823 is United States Army forms for a sworn statement used for a variety of purposes sworn statements may be taken in documenting informal events or recording evidence for a formal investigation the information taken on this form can be provided to non-military law enforcement agencies the DEA form 2823 is available on the United States Army documentation website or can be supplied through the army chain of command the army personnel filing this form must first put the general information surrounding the investigation the location date time and file number must be placed in boxes one through four in order to properly file the form and to ensure that it is properly documented under army regulations boxes five through eight are used to identify the party that is giving the sworn statement the party giving the statement must provide on the document their name social security number their rank and contact information once this basic identifying information has been provided the party giving the statement must write their name in box nine by putting their name in box nine the party is swearing under oath that the statement is accurate and truthful failure to provide truthful information can lead to disciplinary action taken box nine should be filled out using the words of the declaring party box nine can be written by the swearing party, or it can be written word-for-word by another party taking the statement it is highly important that the statement is neatly written to be understood by any other parties that may use the statement should the statement not fit on the pages provided the second page is available if the provided pages do not support enough space copies of the second page can be used as additional pages these additional pages must be identified and initialed by the party giving the statement once the statement has been recorded and all signatures and initials placed in the proper boxes the person making the statement must provide the affidavit on the final page of the DEA form 2823 witnesses must be present during the statement and must sign off on the affidavit likewise the party taking the statement must sign off on the DEA form 28:23 to watch more videos please make sure to visit laws calm
FAQ
What is da form 2823?

Da form 2823, also known as the Sworn Statement, is a United States Army form used to document sworn statements made by service members and other personnel. It is typically used to document confessions or admissions to crimes or other wrongdoings. It features a signature block for witnesses and a signature block for the individual giving the statement.

Who is required to file da form 2823?

The DA Form 2823 is a Sworn Statement that is typically used as evidence in court-martials and other legal proceedings involving the US Army. The form must be completed and signed by anyone who has been asked to provide information or testimony, whether or not they are a member of the US Army.

When is the deadline to file da form 2823 in 2023?

The due date for filing DA Form 2823 in 2023 has not yet been released. However, the form is typically due by the end of the fiscal year, which is September 30.

What is the penalty for the late filing of da form 2823?

There is no specific penalty for the late filing of DA Form 2823. However, failure to follow standard Army regulations can lead to disciplinary action, including possible administrative or judicial punishment.

How to fill out da form 2823?

To fill out DA Form 2823 (Sworn Statement), follow these steps: 1. Section I - Personal Data: - Fill out your last name, first name, middle initial, and Social Security Number. - Provide your rank or grade, organization or unit, and your date and place where the statement is made. 2. Section II - Background Information: - Provide your age, ethnicity, and citizenship. - Include your home address, home telephone number, and military address (if applicable). - Declare your education, military training, and service background. 3. Section III - Subject Information: - Fill out the name, rank, organization, and duty title of the person about whom you are making a statement. - If the statement involves multiple subjects, provide all the required information for each individual. 4. Section IV - Testimony: - Begin by writing the location, date, and time of the statement. - State that you have been advised of your rights and any potential penalties for providing false information. - Write a detailed account of the events, observations, and any relevant information. Be concise and clear in your statement. 5. Section V - Authentication: - Sign and date the form at the bottom right-hand corner. - If a witness is present, they should also sign and date the form in the appropriate section. 6. Section VI - Investigator's Notes: - This section is to be completed by the investigating officer or person in charge of the investigation. 7. Section VII - Continuation Sheets: - Attach additional sheets if the space provided in previous sections is inadequate. Remember to be truthful, accurate, and concise while providing your statement. Review the completed form for any errors or missing information before submission.

What is the purpose of da form 2823?

The purpose of DA Form 2823 is to provide a sworn statement, which is typically used as evidence in military law proceedings. This form is used by military personnel to document information and details regarding an incident, crime, or other situations that may require legal action or investigation. It is often filled out by those involved or witnesses to provide an accurate and official account of events.

What information must be reported on da form 2823?

DA Form 2823, also known as the Sworn Statement, is used to document facts or statements regarding a specific incident or event. The information that must be reported on this form includes: 1. Identification of the person providing the statement: - Name - Rank - Social Security Number 2. Identification of the person recording the statement: - Name - Rank - Social Security Number 3. Subject of the statement: - Description of the incident or event being reported - Date, time, and location of the incident 4. Sworn statement: - The statement itself, which needs to be a true and accurate representation of the events witnessed or experienced. 5. Signature and date: - The person making the statement must sign and date the form in the appropriate sections. Additionally, any attachments or supporting documents that are relevant to the incident can be included with the DA Form 2823 for further clarification.

Can I create an electronic signature for signing my da form 2823 in Gmail?

You may quickly make your eSignature using pdfFiller and then eSign your da 2823 form right from your mailbox using pdfFiller's Gmail add-on. Please keep in mind that in order to preserve your signatures and signed papers, you must first create an account.

How can I edit army sworn statement on a smartphone?

The best way to make changes to documents on a mobile device is to use pdfFiller's apps for iOS and Android. You may get them from the Apple Store and Google Play. Learn more about the apps here. To start editing sworn statement army, you need to install and log in to the app.

How do I edit sworn statement form on an Android device?

The pdfFiller app for Android allows you to edit PDF files like da form 2823 fillable pdf. Mobile document editing, signing, and sending. Install the app to ease document management anywhere.